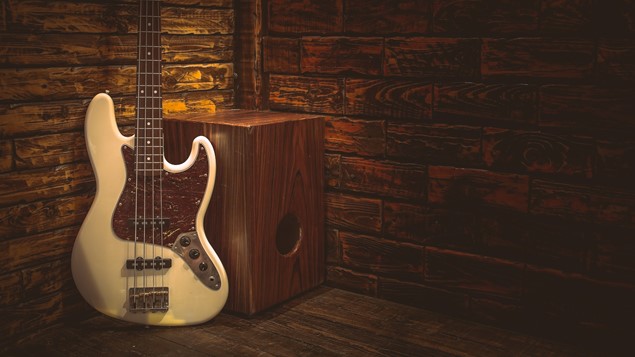 Introduction
Discover a remarkable online learning platform that combines the power of personalized guidance with a passion for music. Dive into the realm of bass playing and witness your skills, technique, and musicianship soar to new heights. Embark on a transformative journey with our meticulously designed step-by-step lessons and courses, tailor-made to suit your individual pace. Rest assured, as you navigate this enriching experience, expert assistance is merely a click away. Meet Zoltan Dekany, a globally acclaimed teacher and performer, who stands ready to support you every step of the way. Unleash your potential and redefine your musical prowess with us.
Our platform is built on a fundamental principle: guiding you through thoroughly designed, customized courses that cater to your individual needs. We have meticulously crafted and recorded each lesson, ensuring that you receive comprehensive and concise solutions to tackle any challenges you may face with electric and double bass.
'Embark on a remarkable bass learning journey with me, Zoltan, as I share my personal experiences and expertise. From studying at prestigious institutions like the Franz Liszt Music Academy in Hungary, the Hochshule fur Musik und Darstellende Kunst in Austria, and the vibrant California Institute of Arts in Los Angeles, to my current role as the Principal Lecturer in Jazz Bass at Leeds Conservatoire, and a trusted private tutor to aspiring bassists worldwide, I have come to understand the importance of embracing the process without seeking shortcuts in music.
By committing to steady growth and setting clear goals, we can experience boundless joy and fulfillment as we delve deeper into our instrument and music itself. Join me on this unparalleled journey of discovery and unlock the true potential of your musical expression. Together, let us create a harmonious and transformative experience.
Zoltan'